Autonomous Mobile Robot Solutions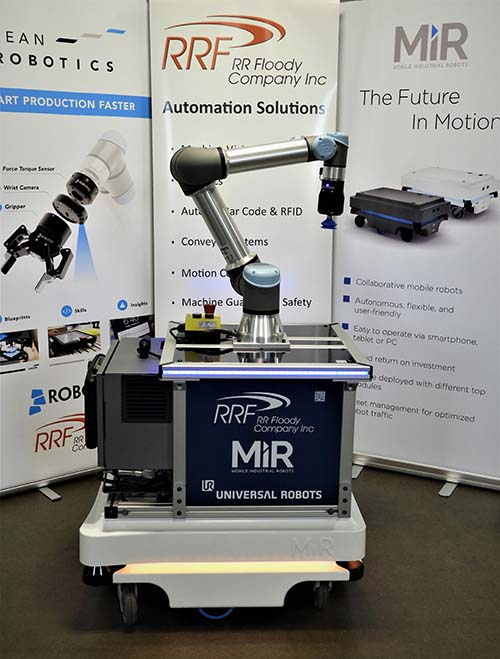 Collaborative and Mobile Robots are Designed to Share a Workspace with Humans, Making Automation Easier that Ever for Businesses of All Sizes.
Mobile robots add mobility to the robotic arms and are used in production and in warehouse logistics where the process of repeatedly picking products from warehouse shelves and carrying them back and forth to location points can be automated. It is also relevant for retail warehouses where the robots can pick up orders from different locations and deliver them at a shipping area. These are monotonous tasks that robots can perform and it frees up the staff for more valuable tasks. Both the mobile robots and the robotic arms are collaborative and can work alongside humans without any extra safety.
Address Your Labor Needs
Become More Competitive
Easy Programming and Deployment
Fast Set Up
Flexible Automation
Mobile Inspection
*Packages starting at $78,000
RR Floody provides superior application assessment, solution development and implementation in robotics to ensure lasting success and return on investment.
---