Edmund Optics
Edmund Optics is a leading supplier of optics and precision optical components, designing and manufacturing a wide array of multi-element lenses, lens coatings, imaging systems, and opto-mechanical equipment. From UV windows to fully integrated electronic imaging systems, they are your best single source for precision optical products components.
Achromatic Lenses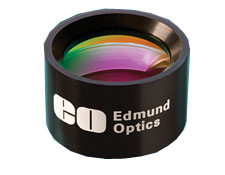 Edmund Optics offers the world's largest inventory of off-the-shelf optical components, which includes an extensive selection of stock optical lenses such as Achromatic Lenses or Aspheric Lenses. Many of Edmund Optics' lenses are offered with a variety of coating options for the Ultraviolet (UV), visible, or Infrared (IR) spectrums.
Achromatic Lens information
---
Polarizers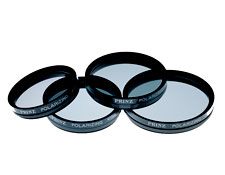 Edmund Optics polarizers are offered in a variety of types. From linear to wire grid and more, EO has polarizers to help you meet your most demanding applications.
Polarizers Information
---
Optical Filters
Whether your application is in biotechnology, R&D, Test and Measurement, Machine Vision or Analytical Instrumentation Edmund Optics has optical filters capable of meeting your needs. From optical bandpass and optical edge filters to notch and optical neutral density filters, EO's selection of standard optical filters and custom optical filters are optimized for your requirements.
Optical Filters Information
---
R.R.Floody Company is an Edmund Optics distributor in Chicago and Northern Illinois. We offer technical support to help our customers solve their applications.
---