In-Sight SnaPP Vision Sensor
Sensors, reimagined
The In-Sight SnAPP vision sensor brings the power of machine vision to everyone. With guided setup and pre-trained AI, In-Sight SnAPP allows manufacturers to quickly and easily automate inspections, no experience needed. Leveraging innovative vision technologies, these user-friendly sensors solve a wide range of error-proofing tasks to improve quality control. 
Flexible functionality – Address a variety of applications across all industries
Superior detection capabilities – Achieve higher detection rates with embedded AI and image-based analysis
High ease of use – Go from unboxing to automating your line in minutes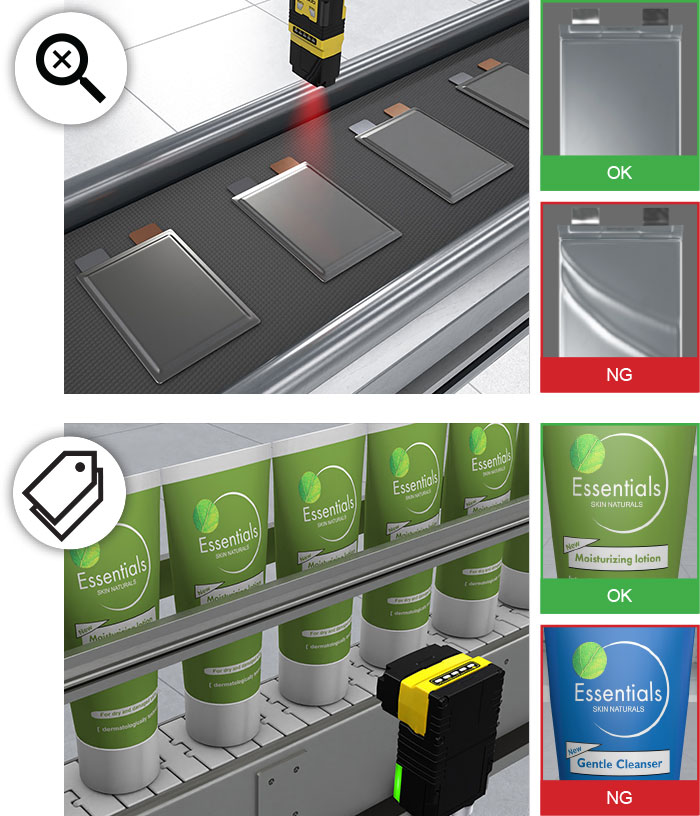 Automate activities across your facilities
In-Sight SnAPP Apps address a range of error-proofing tasks, from simple presence/absence detection to multi-point inspections. These sensors perform one job at a time but can solve a variety of different applications. Within the intuitive user interface, you can easily switch between applications to respond to changes on the line or create new jobs to automate more steps in your production process. This keeps your business agile, while reducing costs and eliminating manual errors. 
Anomaly Detector – Run anomaly detection and find variable defects and features, like stains, scratches, and debris
2-Class Classifier – Perform binary classification and inspections with known or consistent anomalies
Go beyond standard detection
Powered by AI and image-based analysis, In-Sight SnAPP vision sensors exceed the capabilities of conventional, laser-based sensors to offer higher accuracy and higher performance for any detection task. In-Sight SnAPP allows you to do more than ever before with a sensor:
Identify subtle features and anomalies
Handle product variations and quickly respond to changes
Run multi-point inspections
Locate features and parts in any position on the line
All of this helps you to eliminate false detections, reduce waste, and optimize overall quality and productivity.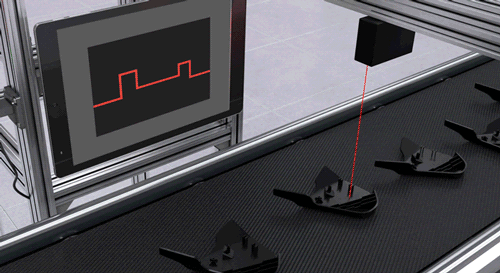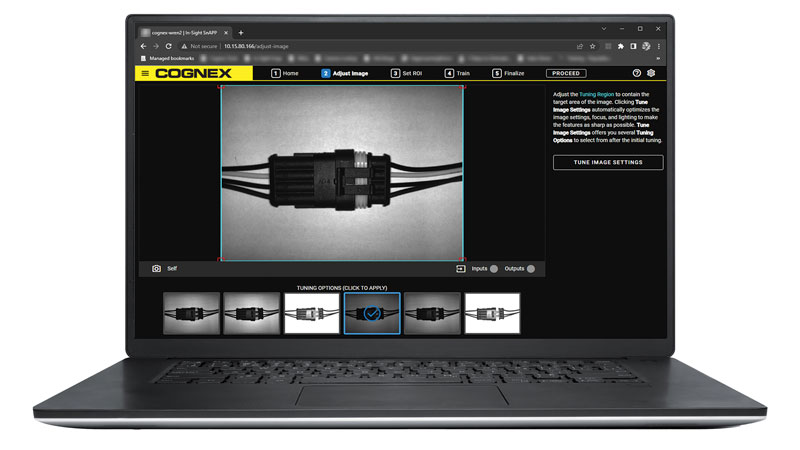 Solve problems with ease
In-Sight SnAPP allows anyone to automate quality control tasks. Leveraging pre-trained AI, applications can be built, quickly and easily, with no experience needed.
Guided setup – Reduce downtime with fast, intuitive setup
Browser-based UI – Plug in and run In-Sight SnAPP from anywhere
No code training – Train jobs using a few sample images
Simplified deployment – Easily modify applications or build new ones within the UI, no hardware exchange needed
Streamlined integration – Replace multiple laser-based sensors with one vision sensor
Set up applications, directly on the factory floor, with VisionView
VisionView is a display panel that allows you to quickly train, update, and monitor jobs on the production line, without the need for a PC. Having this technology on the factory floor improves efficiency, facilitates easy device management, and provides real-time feedback for immediate process improvements.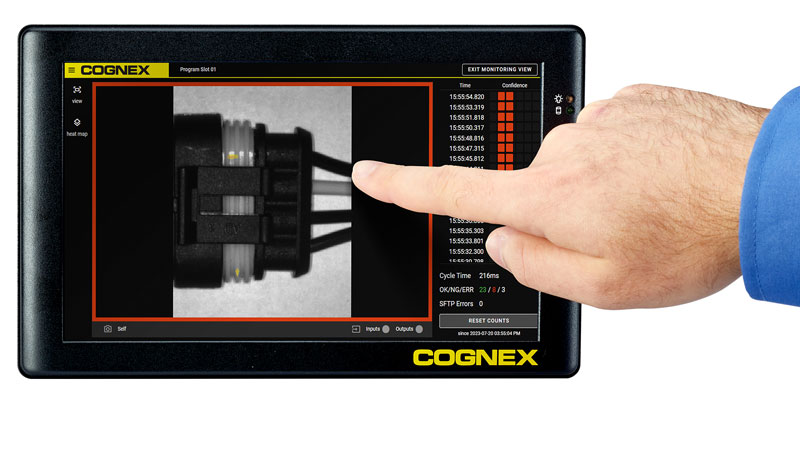 ---