Low Cost SCARA Robots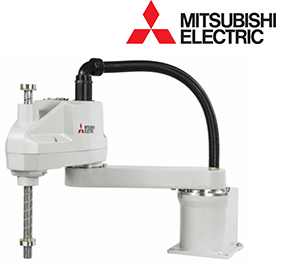 You can now have the infinite flexibility and speed of a SCARA robot without the high cost.
The RH-CH line of compact industrial SCARA robots are lightweight, full-function robots ready to meet the needs of today's manufacturers at a price for even the most budget-conscious of customers. With a range of payloads, reaches, and protection ratings to choose from, these robots are well-suited for Pick & Place, Assembly, Material Handling, and Packaging applications. Equipped with the same powerful CR751-D controller found on other F-Series robots, and sporting a number of valuable options as standard equipment, the RH-CH line of robots provide users with excellent value and performance.
Benefits of MEAU's new RH-CH low cost SCARA robots include:
Compact, space saving arm reduces floor space requirements
Lightweight robot arm (<18 kg) easy to handle and install
High-speed movement and positioning – Cycle time 0.44s/0.41s/0.43s (3CH40/6CH60/6CH70) Accommodates processing of more demanding applications
Standard equipment – I/O points: 32 inputs/32 outputs, capable of controlling up to eight axes, thru-arm wiring and piping, 2 channel encoder interface
High performance controller – Same high performance CR751 controller found on other F-Series model robots
Easy operation – Teaching can be easily executed via teach pendant or with the RT-ToolBox3 PC programming software
Lower cost – Reduces the barrier of entry for more budget minded users without sacrificing quality
more information about RH-CH SCARA robots