Advantech
Advantech Automation Corporation is a global PC-based Automation Solution manufacturer, providing integrated web-based hardware and software technologies, solutions, and customization services that empower the connected eWorld. Advantech cooperates closely with system integrators to help them add value to meet stringent requirements from customers in a wide array of industries.
Automation Controllers & I/O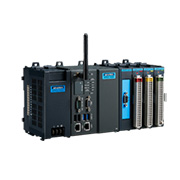 Evolved from traditional programmable logic controllers, Advantech's programmable automation controllers (PAC) APAX series is PC-based automation control platform designed for smart factories applications.
PC-based controller
Open development environment
Single platform with multi-disciplined functionalities
Automation Controllers Information
---
Embedded Automation Computers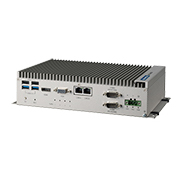 Advantech's offers a complete range of embedded automation computers with each series coming in three sizes: palm, small and regular, all of them are dedicated to providing fanless, industrial-proven and application ready control platforms.
Advantech iDoor Technology
Multiple expansion solutions
Versatile mounting platforms
Fieldbus protocol; digital and analog I/O, communication
Embedded Automation Computers Information
---
Human Machine Interfaces - HMI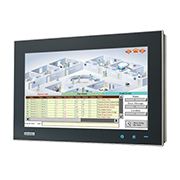 Advantech offers a wide range of human machine interface (HMI) products including Automation Panel PCs (TPC and PPC), Industrial Monitors (FPM) and Intelligent Operator Panels (WebOP). which are designed for segmented automation applications to be applied in different industries.
Support Advantech iDoor Technology
Designed for segmented automation applications
Flexible I/O configuration
Human Machine Interface Information
---
Data Acquisition (DAQ) & Communication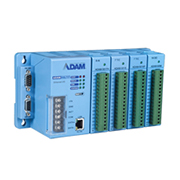 Advantech provides a full range of industrial data acquisition and control products which are widely used in industrial and laboratory applications.
Five major categories: PC/104, PCI-bus, ISA-bus, USB-based, and CompactPCI modules
Multiple wiring terminals and extensive software support
Suitable for: data acquisition, monitoring, automation, test and measurement
Data Acquisition Information
---
Remote I/O Modules
Advantech Ethernet I/O and Wireless I/O are broadly used in IoT or other industrial applications, such as facility monitoring, environment monitoring, and industrial process control.
Ethernet I/O (ADAM-6000 series)
RS-485 I/O (ADAM-4000 series)
Analog I/O and Digital I/O modules
Supports Modbus RTU communication protocol
Remote I/O Information
---
Industrial Communication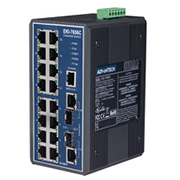 Advantech offers a comprehensive portfolio of communications products and technologies building up reliable connection. Their industrial Ethernet switches are reliable, efficient, and cost-saving for industrial computer solutions.
Industrial Managed Ethernet Switches
ProView Series
Unmanaged Ethernet Switches
Industrial Wireless AP/Client
Media Converters, Serial Device Servers
Modbus Gateways
Industrial Communications Information
---
R.R.Floody Company is an Advantech Automation distributor in Chiacgo and Northern Illinois. We offer technical support to help our customers solve their applications.
---