Cognex
Cognex Corporation is the world's leading provider of vision systems, vision software, vision sensors and industrial ID readers used in manufacturing automation. Cognex vision helps companies improve product quality, eliminate production errors, lower manufacturing costs, and exceed consumer expectations for high quality products at an affordable price.
ViDi Suite: Artificial Intelligence for Machine Vision
Cognex ViDi is the first deep learning-based software designed to solve these complicated applications for factory automation. Deep learning technology uses neural networks which mimic human intelligence to distinguish anomalies, parts, and characters while tolerating natural variations in complex patterns. Deep learning offers an advantage over traditional machine vision approaches, which struggle to appreciate variability and deviation between very visually similar parts.
---
Machine Vision Systems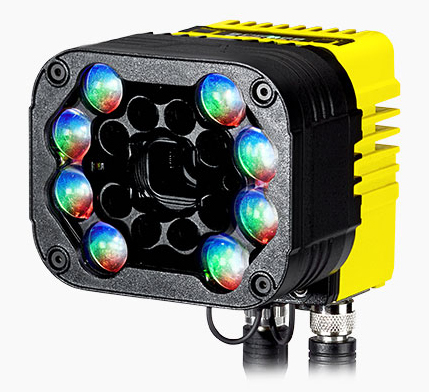 Cognex In-Sight® vision systems are unmatched in their ability to inspect, identify and guide parts. These self-contained, industrial-grade vision systems combine a library of advanced vision tools with high-speed image acquisition and processing.
In-Sight SnaPP - brings the power of automated inspection to everyone
In-Sight 3800 - Fast, accurate, AI-based vision system
In-Sight 2800 - vision system with deep-learning technology
In-Sight 8000 - ultra compact vision system
In-Sight 7000 - with integrated light and autofocus options
In-Sight D900 smart camera powered by In-Sight ViDi software
In-Sight 9000 - Ultra-high resolutions area scan & line scan vision system
In-Sight 3D-L4000 - 3D inspections in an In-Sight smart camera

In-Sight Product Guide
---
In-Sight 2000 Vision Sensors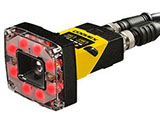 In-Sight® 2000 series vision sensors combine the power of an In-Sight vision system with the simplicity and affordability of a vision sensor. Ideal for solving error-proofing applications.
Affordable vision sensor powered by In-Sight Explorer software and EasyBuilder
Simple for both new and existing users
Proven, reliable Cognex In-Sight vision tools
Compact, modular design with field changeable integrated optics and lighting

In-Sight 2000 Product Guide
---
In-Sight 2000 Mini Vision Sensor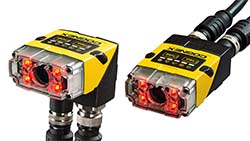 The compact size of the Cognex In-Sight 2000 Mini expands the number of potential application for vision sensors and allows users to deploy vision sensors into more areas of their operation. In-Sight 2000 Mini models are 68% smaller by volume than standard In-Sight 2000 vision sensors, so they can fit into tight spaces.  In-Sight 2000 Mini models also come standard with a liquid lens autofocus module, enabling faster job changeovers and the ability to change focus when the sensor is mounted in inaccessible places. Key features include:
Ultra-compact integrated light module 
Autofocus powered by liquid lens technology 
4 cross polarized and co-linear polarized LEDs 
Ideal for machines with limited mounting space

In-SIght 2000 Product Guide
---
Fixed-mount Barcode Readers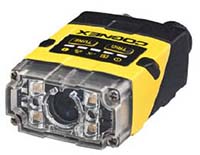 Cognex DataMan fixed-mount barcode readers offer unmatched 1D and 2D code reading performance. Advanced technology, processing power, modularity, and ease of use make DataMan barcode readers the ideal solution for challenging manufacturing and logistics applications.
DataMan 80 - ultra-compact size, unmatched code reading
DataMan 280 - offer fast decoding, easy setup, and valuable Industry 4.0 features
DataMan 470 - solve complex, high-throughput manufacturing and logistics applications with ease
DataMan 370 - solve challenging direct part mark (DPM) and label-based code applications. 
DataMan 150/160 - For 1D linear barcodes, higher-density 2D matrix codes, or direct part mark (DPM) codes
DataMan 70 - compact fixed-mount barcode reader providing the highest read rates for 1D and 2D label-based barcodes

DataMan Product Guide
---
Handheld Barcode Scanners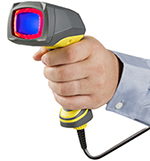 DataMan handheld barcode readers provide best-in-class performance for direct part mark (DPM) and 1D and 2D label-based code applications. Designed with the latest patented technology, rugged housing, and modular communication options, Cognex handheld barcode readers are ideal for the harshest manufacturing and logistics environments.
DataMan 8700 - decodes the most challenging direct part mark (DPM) and label-based codes while withstanding harsh oils, dirt, and water. Capable of reading codes in well under 150 milliseconds
DataMan 8050 - equipped with patented decoding algorithms to read well-marked 1D and 2D barcodes, including direct part mark (DPM) codes, in the harshest manufacturing environments

DataMan Product Guide
---
Barcode Verifiers
Cognex barcode verification technology ensures the readability and compliance of 1D and 2D barcodes to industry standardization guidelines. Today most companies spot check codes one at a time using an offline, operator-based verifier which can be slow and cumbersome.
DataMan 475V - inline barcode verifier provides automated high-speed verification and quality reporting directly on your line to prevent product waste and chargebacks
DataMan 8072V - powerful lighting options, robust grading algorithms and a high-speed processing engine

DataMan Verifiers Product Guide
---
3D-A5000 Area Scan 3D Camera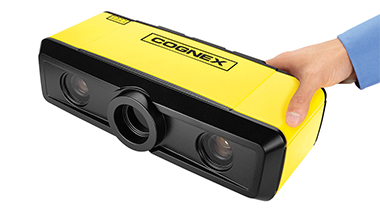 Cognex's 3D-A5000 series is an area scan 3D camera designed to capture high-resolution 3D images. It features 3D LightBurst technology which rapidly acquires images to maximize throughput. High-resolution 3D images combined with industry-leading Cognex 3D vision tools enable reliable and accurate solutions to applications such as assembly verification, in-line measurement, and robotic guidance.

Machine Vision Product Guide
---
DSMax 3D Laser Displacement Sensor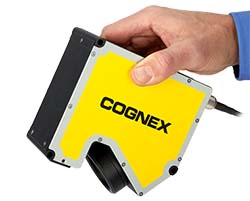 DSMax is the fastest and highest definition laser line 3D displacement sensor on the market for acquiring images and inspecting products in 3D. It is the only sensor that offers:
High scan rates (up to 18 kHz) at full measurement range
Maximum resolution images (2,000 profile points)
Fast high dynamic range (HDR) image
These features make it the ideal solution for measuring and inspecting very small parts, such as electronic components, which can contain highly reflective or dark features.

Machine Vision Product Guide
---
3D Displacement Sensors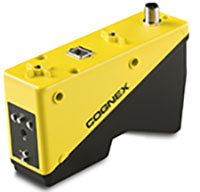 Cognex 3D displacement sensors optimize product quality by providing three-dimensional inspection of your products.
Factory calibrated
Includes industry-leading Cognex machine vision software
Micron-level accuracy
Simplified multi-head analysis

Machine Vision Product Guide
---
R.R.Floody Company is a Cognex distributor in Chicago and Northern Illinois. We offer free machine vision evaluations and technical support to help our customers solve their applications.
---